Frequently Asked Questions
Grand Rapids Divorce & Family Law
Divorce and family law can be complicated. Below you will find answers to some frequently asked questions regarding family law to help you better understand your situation. We strongly encourage you to contact our firm to schedule a free consultation with our lawyer in Grand Rapids. During this meeting, our experienced attorney can answer your questions directly and help you figure out your next steps.
Call our Grand Rapids attorney today at (616) 202-3988 if you would like to learn more during a free consultation. All retainers are a flat rate, no hourly billing.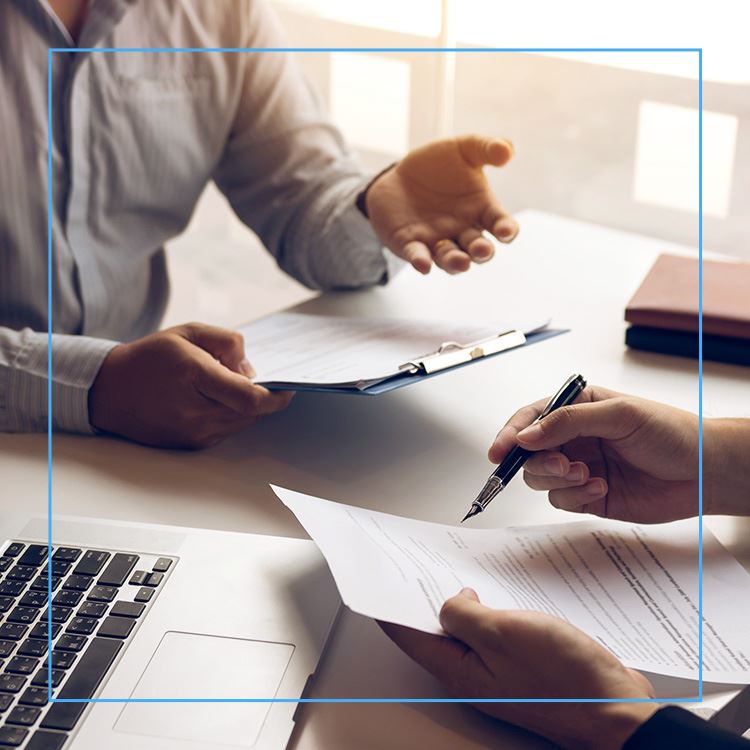 Do I need a lawyer to get divorced?
Like many legal matters, you do not need an attorney in order to file the proceedings but is strongly encouraged that you hire one for assistance. Divorce can get complicated quickly, even if it seems amicable at first. Many couples who have good relationships with each other even when they decide to end the marriage get into disputes over property, child custody, and finances. These situations can often get hostile if you do not have a lawyer representing you and doing their part to protect your interests.
How is child custody determined?
When children are involved in a divorce, the court will decide custody based on what is in the child's best interests. Many different factors are taken into account when making this decision:
The financial situation of both parents
The child's mental and emotional state
The child's personal wishes
The parents' willingness to work with each other
Finding a solution that will cause minimal disruption to the child's life
Your attorney will act as your advocate in custody matters and make sure that your feelings are presented to the court with a clear voice.
Do I need to have a reason to get divorced?
Michigan is a no-fault divorce state, meaning the only explanation you need to give when filing for divorce is that the marriage is no longer working.
What does "no-fault" mean?
Some states require that one spouse place blame on the other for the marriage's failure. Many states have begun changing this rule as it can create unnecessary animosity between separated couples.
While a fault claim is not required to get divorced in Michigan, a spouse can claim fault if they so choose. Many couples begin filing fault claims when there is a dispute over how property should be divided. Courts usually favor the partner that was not at-fault when overseeing the divorce.
What if my partner and I agree on how to divide property?
This is called an uncontested divorce. These are relatively simple proceedings where both parties have come to a mutual decision on how to divide property. Even if you believe you will have an uncontested divorce it is advised that you speak with an attorney or at least have one in mind in case things do not turn out as planned. There are many assets couples overlook when making the initial separation agreement.
What are "ancillary issues?"
These are all the issues that must be resolved before a divorce is finalized. They include factors like child custody, child support, alimony payments, and division of property.
Is all of my property at risk of being taken away in a divorce?
No, only the property that was accumulated by you and your spouse during the marriage will be divided in a divorce. Anything you owned before the marriage, or was gifted or bequeathed to you and you alone, will remain yours.
I want to change my last name, how can I do that?
If you took your spouse's last name or hyphenated your name then you can have it legally changed back during the divorce proceedings. You can change your name to something different than what you had before if you so choose.
"Amaizing team"

They fight for whats best for you, family is their most importan mater. Michael King help me with my divorce when I was feeling hopeless about my case. He stud up for my daughter's safety and my rights I would go to them in a heart beat if ever needed help again. I just can't thank them enough Michael, Jackelyn, and hennessey they are all exelent people.

- Veronica G. Herrera

"An amazing team."

I would highly recommend them to anyone in need of their phenomenal services!

- Hannah C.

"Very honest and caring people."

Very honest and caring people. Highly would recommend using this law firm.

- Kelsey C.

"100% recommend."

I have been working with this firm closely for over 2 years. Always have felt important and that I was being taken care of. 100% recommend.

- Nick S.

"Amazing service!"

I've worked with this firm for over 2 years. Amazing service and staff!!

- Aladin K.

"Wayne is a great lawyer!"

Wayne is such a smart, experienced, good advocate. He knows the law, he works hard, and he cares deeply about his clients' cases. I enthusiastically recommend him.

- Will N.

"I highly recommend this firm!"

I highly recommend this firm! It helped my friends so much. We are truly grateful for this wonderful service.

- Kayla H.

"Never judge a book by its cover!!!!"

I can't express my gratitude enough to Mike for the excellence in his field! At first I wasn't sure, he was so quiet, but don't let that fool you! He knows what he's doing! I was totally impressed as time moved along. I've definitely learned, you don't judge a book by the cover! And Leah was outstanding working with on any questions that I had! Thank you Mike and Leah and the firm! Outstanding! If you need a good lawyer, YOU FOUND THEM HERE!

- Jim