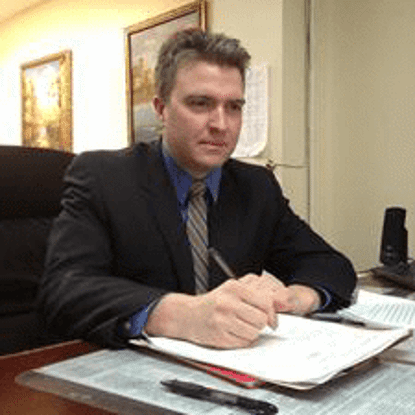 Bio
Attorney Wayne F. Crowe, Jr. is an experienced attorney who practices across family law, elder law, and criminal defense in Grand Rapids and surrounding areas. With over 10 years of experience in the legal field, Mr. Crowe has developed a deep understanding of state and local laws while simultaneously building strong relationships with local judges. As a result, our lawyer has knowledge backed by experience and extensive study.
In addition, Mr. Crowe believes the most important aspects of a relationship between a client and an attorney are trust and communication. Integrity makes trust possible, so it is the foundation of all that we do. If we work on your behalf, we will handle your case with nothing but honesty and respect, and we will keep you updated on every step of the process.
A LAWYER WHO UNDERSTANDS YOUR NEEDS
Our goal is to provide aggressive representation at reasonable prices without intimidation or condescension. Attorney Crowe and his staff pride themselves on cultivating a friendly and professional relationship with their clients while working hard to accomplish their client's goals.
Attorney Crowe has worked at high-end matrimonial and family firms in Midtown and in Nassau County and represented Victims of Abuse at the Coalition against Domestic Violence in Hempstead. Whatever your budget, background, or type of case, Attorney Crowe has the experience and insight to assist you in accomplishing your settlement or litigation goals.
A LONGTIME MEMBER OF THE COMMUNITY
Attorney Crowe is familiar with the personal concerns of his clients. He is a graduate of Fordham University in the Grand Rapids and Hofstra University School of Law. Attorney Crowe is also a member of The Grand Rapids Family Court 18-b Assigned Counsel Plan and a member of The Grand Rapids Family Court Bar Association. Our attorney's experience in law and his involvement with the local community in Grand Rapids, Michigan is a crucial part of our firm's work.
Through his familiarity with the Grand Rapids legal system, Attorney Crowe knows how to represent our clients with strength, effectiveness, and precision. Attorney Crowe is more than just another attorney in the Michigan. He is a vital part of the community, and he works tirelessly to create elegant, beneficial resolutions on behalf of his clients.